With so much buzz in the real estate market about renovating foreclosures and depressed–should I say depressing- houses I thought it'd be a good time to talk with someone who really has been there and done that.
So here's my Interview With a Serial Renovator: Holly Cranford
Patti: Holly, you're kind of a serial renovator, you buy a house, renovate and then
sell for a profit.  With the housing market so depressed how have you been
able to do that
Holly: Not all areas are depressed.  Although no one has escaped the downturn entirely, there are parts of Atlanta that have been relatively stable.  Regardless of the market, when picking "the right house" we never anticipate appreciation and base the initial purchase price on the current market -and a worse case scenario at that.
You've done how many houses now?

We're in the final stages of the 3rd.
When did you start renovating?
My husband and I bought our first fixer upper a month before we graduated college. That was back when job history and a down payment weren't necessary to buy a home.
Do you live in all them as you're  renovating?
The first two we did.  We lived in the first one for 2 years before doing anything.  When we did get started, it was one major thing at a time, so we were never without a fully functioning bathroom and were only without the kitchen for a couple of weeks.  The hardwoods and plaster were in good shape so the mess was minimal.  And we didn't move any walls.
   For the second, we had a bit more ambition and bought a house that needed A LOT of work right away.  We always had a bathroom (though it was in really rough shape) but we were with out a real kitchen for about 3 months.  Luckily we had a grill with a side burner and it was summer time – you know cooking al fresco.  Honestly it was not fun; refinishing all of the hardwood floors and repairing drywall while living in a house is a huge pain.  That set the stage for the third project – another one in really rough shape- and we are NOT living in it.  It's so nice to come home to a clean house after working on a dirty one.

How long do you live in them before selling?
Not long.  We essentially are flipping houses but living in them while we do.  The tax code allows owners who have lived in their homes 2 of the last 5 years to sell the home tax free.  So basically the plan is to do a new one every 2 years to build equity, but avoid the tax liability, until we can buy it for cash and be mortgage free.  Note that the addition of our 1 year old son will impact this plan moving forward but it sounds good in theory.
This is a lot of work. Wouldn't you be better off just buying a newer house
in the suburbs?
There are days I've really questioned that.  A house with a garage and a neighborhood with a pool are pretty compelling.  But we really love living intown and truly adore old houses.  As for all of the work, I think of it as a job – someone who works a traditional 9-5 works hard too.
What do you look for in a home to renovate?
Location, location, location.  You can change every single thing about a house, but if it's on a busy street, or a suspect neighborhood or in a bad school district you are stuck.  After that, I look for "good bones;"  is the foundation stable, does the framing look solid, and great character; is the original shape and layout desirable, does it have original woodworking and hardwood floors? If it doesn't have good bones and great character I'm typically not interested.  After that it comes down to price – what needs to be done to make it "perfect" versus how much are they selling for.  Like I said, you can change every single thing, but it will cost you.  That part is just a balancing act.
How do you decide what to do to it in terms of renovations?

In a way it's easy to say you fix what is broken. We almost always have to replace rusty pipes and the air conditioning. The big question is where to stop.  It's one of the toughest parts.  First and foremost I don't do any more than other people have done in the neighborhood.  It's hard to sell the biggest and best in an area.  It's also hard to not run away and build your dream house with only the finest finishes.  For deciding on those finishes, I make a point to keep up with trends and try to stay on top of them without being cutting edge – keeping in mind what will appeal to a broad range of buyers.  In the end, it's an investment and each decision *should* be treated as a business decision.  But let's be honest, I end up adding things because I want them, like the wood ceiling in our new kitchen, and I just cross my fingers that other people what them too.
Do you have a budget?  How do you arrive at that budget?
Everyone has some kind of budget, even if it's a million dollars.  But, yes, we do have a budget and really try to stay within in it, though things always seem to come up.  Our renovation budget comes mainly from two places.  First, what can we sell the renovated house for minus what we paid and minus some reasonable profit.  And the second is, what can we personally afford to put into it.  We've seen opportunities that would be so much fun and so profitable, but they would require way more upfront cash than we have.  The most important thing is that all of these numbers are figured out before we even make an offer to purchase a house.  The worst thing would be to buy a fixer upper, and after closing realize it will cost way more to repair than you could sell it for.
What is your most satisfying part of renovations?

Going back and looking at the before and after pictures.  It's such a since of accomplishment.  For me personally I get more satisfaction out of the projects I take on myself versus hiring a contractor to complete.  Like we tiled the hall bathroom in the last house.  It's very empowering – if I can tile a bathroom what can't I do?
What's the most fun to you?

I LOVE the initial design.  Rearranging walls and optimizing the floor plan, then laying out the kitchen and bathrooms.  It's a creative process.  However, shopping for the finishes is pretty much fun too.
Here's the question everybody wants to know, but is afraid to ask:  How much
money do you really make?

Each one is different and a good profit on one wouldn't be worth it on another.  I think each renovator would also have a different answer to the question.  Personally, I try to make what I put into it.  Whatever the renovation costs is what I hope to get back.  It's a pretty fair gauge for the time, energy and lack of sleep that the project requires.  Sometimes you'll make more, but it's unlikely that a house that only needs $20,000 worth of repair will yield a profit of $100,000.  Conversely if the repairs are going to cost $100,000 and the profit will only be $20,000 it probably won't be worth the effort in the first place.
This has been a great interview and I thank you for taking the time to answer all these questions. Here's my final question:
Would you recommend renovating to a friend?
I would, and do, with one very strong caveat.  It's a lot of work. Like I said, its basically a job.
Thanks again to Holly for her frank and honest answers to why she's a Serial Renovator.
Later,
Patti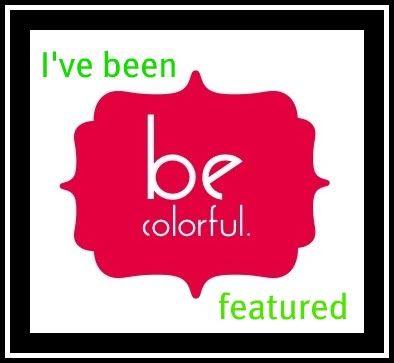 Linking to:
Between Naps on the Porch: Metamorphosis Monday, i should be mopping the floor; Mop it Up Monday, Sumo's Sweet Stuff: Market Yourself Monday, BeColorful: Motivated Monday, AlderberryHill: Make the Scene Monday, DIYHSHP: More the Merrier #53, My 1929 Charmer: Sunday's Best, ModVintage Life;Mod Mix Monday, Vintage Wanna Bee: Talent Tuesday, My Uncommon Slice of Suburbia; Tuesdays Treasures, Savvy Southern Style: Wow US Wednesday, Not Just a Housewife: Show Me What Ya Got, My Romantic Home: Show and Tell Friday, French Country Cottage: Feathered Nest Friday, The Thrifty Groove: Thrifty Things Friday, At the Picket Fence: Inspirational Friday.2805: Potpourri Friday, It's a Hodgepodge Life: It's a Hodgepodge Friday, The Charm of Home: Home Sweet Home, Sassy Sites: It's Friday